What does the future virtual museum look like?
How can we use today's technology to bring our collections and a global audience together? 

Together with KulturIT, Anno museum and Museums in Østfold, MiA is developing a new national digital experience platform: Virtual Museum. The project received funding from Sparebankstiftelsen DNB in 2020. Since then, we have been researching and conducting user tests with our target audience while continuously developing, adjusting and producing content.  
Our research shows that the audience wants to engage with collections through diverse formats, such as digital exhibitions in 3D rooms, curated virtual tours and interactive scrolly tells with rich media.  
The new platform, to be launched in summer 2023, will be integrated with already existing platforms, such as DigitaltMuseum, providing online access to more than 7,2 million objects from more than 340 Norwegian and Swedish museums and collections.  
By opening and making our collections available and inclusive, we are developing a new standard for digital museum storytelling in Norway and Sweden. 
Sneak peek inside Linderud Manor
The virtual 360-tour offers an immersive and rich media experience inside the historical building.
Learn more about this project
Want to know more?
Get in touch with us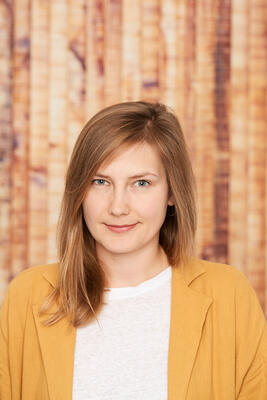 Project manager, Senior Curator of Photography collections